Things to Consider for Your Outdoor Design
Many of you, even though it's only November, may already be planning for your future landscape projects in the Spring. But, before you tackle your next outdoor project, there are a few essential things to consider before you begin. These few areas will help you transform your outdoor space into your perfect yet functional sanctuary. So let's get started!
---
Functionality
One of the most important things to consider in design is function. In regards to landscape architecture and design it is essential to base your designs and concepts around the function and use of the space. Is it an area for relaxation? Is it an outdoor meditative garden? Will it be an outdoor space for young ones to run around in? Or perhaps it is a garden for growing vegetables and herbs? These are just a few of the possible functions an outdoor space may hold, and it may not only have one function, but many. The functionality of a space will highly affect the placement of certain elements, such as planting beds, patios, pathways an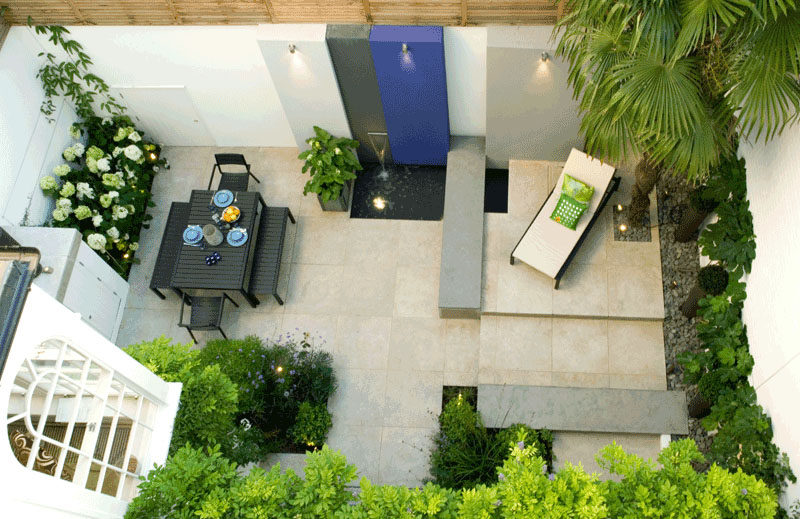 d plant material.
The functionality of a space then branches out into other various elements to consider, such as foot traffic, wildlife and insect activity, sun path and micro-climate.
Foot Traffic
Foot traffic is a term used to describe the main areas of pedestrian or visitor activity – these can be found on major pathways leading from the house to a gate, a minor path around a planting bed, or perhaps a walkway that carefully loops around a play area. Essentially, foot traffic is a term used to describe the areas where main foot and bodily activity are present. Knowing the layout of these walkways will aid in organizing your exterior space. Additionally, in your landscape design, foot traffic can act as a good base and grid for how to divide your exterior space.
Local Wildlife and Insects
We share the outside world with other living things and we need to take into consideration those who inhabit it – the local wildlife and insects. The wildlife in our neighborhood is directly related to our location – we will come across different type of wildlife whether we live out in the country or in the city. Types of animals we may encounter in our exterior spaces are, various species of birds, squirrels, deer and coyotes, just to name a few. In regards to insects, those with an intolerance or an allergy to bees or wasps may retract away from using plant varieties which may attract such insects.
Being familiar with the wildlife and insects which interact with your exterior space will help you decide the type of plant material you would like to use and the layout of your design. Maybe you want a tall shrub with thorns, to keep unwanted wildlife from entering your yard, or perhaps you'll use perennials which attract butterflies rather than bees.
Sun path
Knowing the direction your exterior space is facing will affect your design in various ways. Knowing when the sun shines on your yard will as well affect the types of plant material you choose. For example, if you have a south facing lawn, it is essential to choose sun loving and drought tolerant plants, or perhaps you'd like to create an area with strong shade by planting tall trees or a shade structure.
You don't want to accidentally plant shade loving and understory plants out in the sun or near a hard surface, for they will dry up, get burned, lose their color and unfortunately, potentially die.
Weather Patterns and Wind Direction
Building upon the many decisions and choices linked to sun path, there are similar decisions and considerations being made in regards to weather patterns and wind direction. If a certain portion of your yard receives strong North Western winds, perhaps a seating and gathering area in that specific area would not be best suited, but rather to include a tall structure or trees providing a buffer towards these winds.
Weather patterns as well, can tie back in to the function of your space. Knowing the typical weather your yard experiences will help in deciding the placement of certain elements.
---
So as you start to plan for your landscape, list all these elements down and tie them all into your design. There's nothing worse than proposing a random design to your landscape which you won't be able to enjoy and admire. With all these elements and considerations listed, it will be as easy as connecting the dots when designing your landscape.